ALUMINUM

We adapt to market needs.
Our production capability enables us to provide
cost-effective solutions and
quick delivery.
Through the design, manufacture and installation of manufacturing systems, both new and modified, we find solutions to various challenges and provide technological innovation. We also have a proven track record in providing various standalone machines and transfer devices; in particular, we have abundant experience and know-how in equipment related to extruded aluminum products. We respond to customers' requests flexibly with low cost solutions and short delivery timeframes.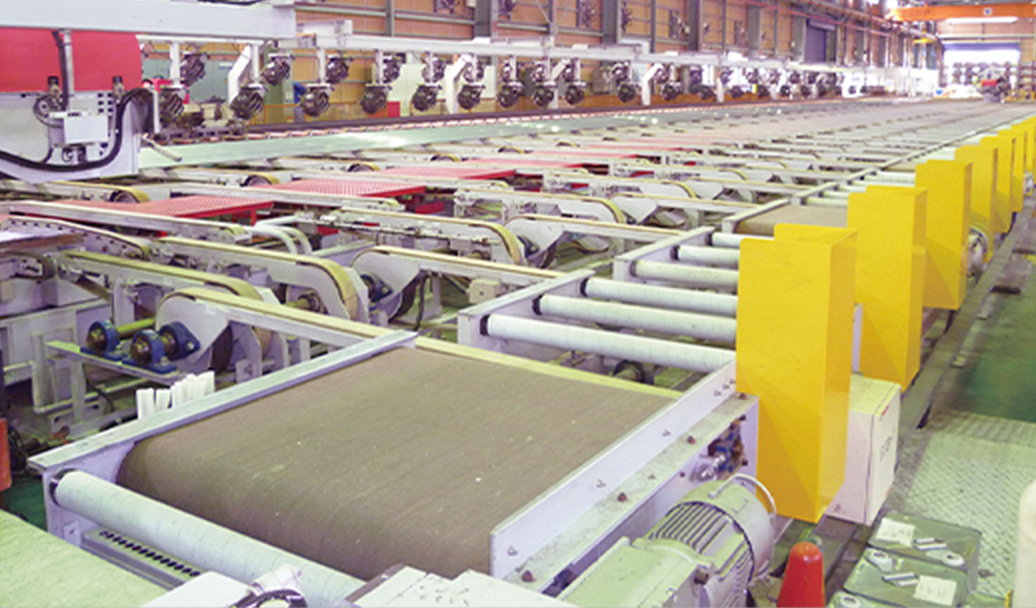 Extruded Material Handling Equipment
We have abundant experience in performing the design to assembly of post-processing systems for extruded products.
Platen cutter
Work table
Stretcher (Compatible with various clamp shapes)
Measuring stopper
Water spray cooling device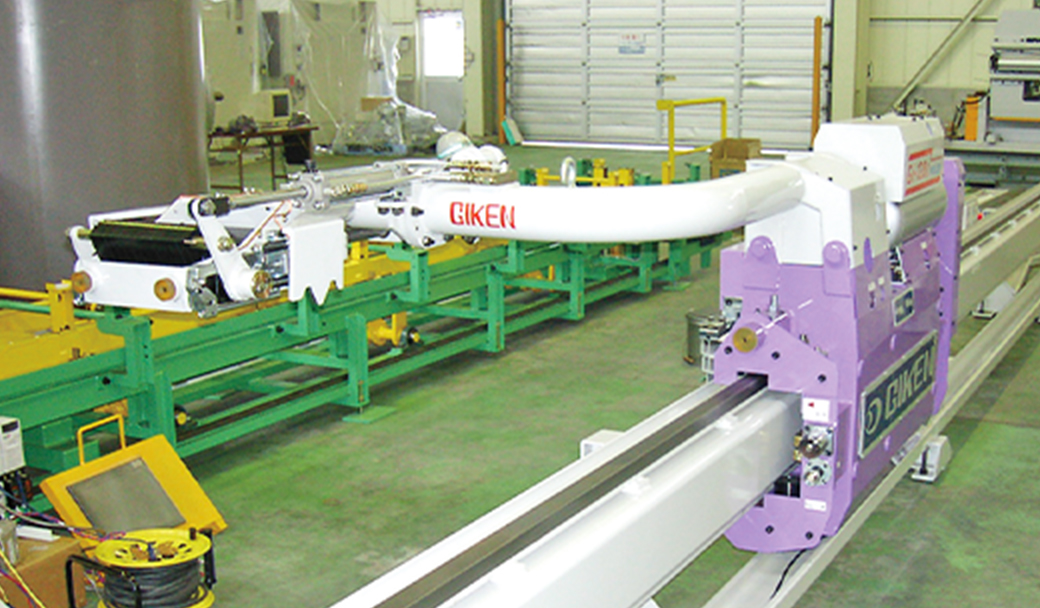 Pullers
Servo-driven pullers that utilise wire rope, with the fastest retraction speed in Japan.
Retraction speed: 400m/ min (Fastest in Japan)
Tensile strength: 0.1kN ~ 1.24kN
Double puller
Self-propelled single puller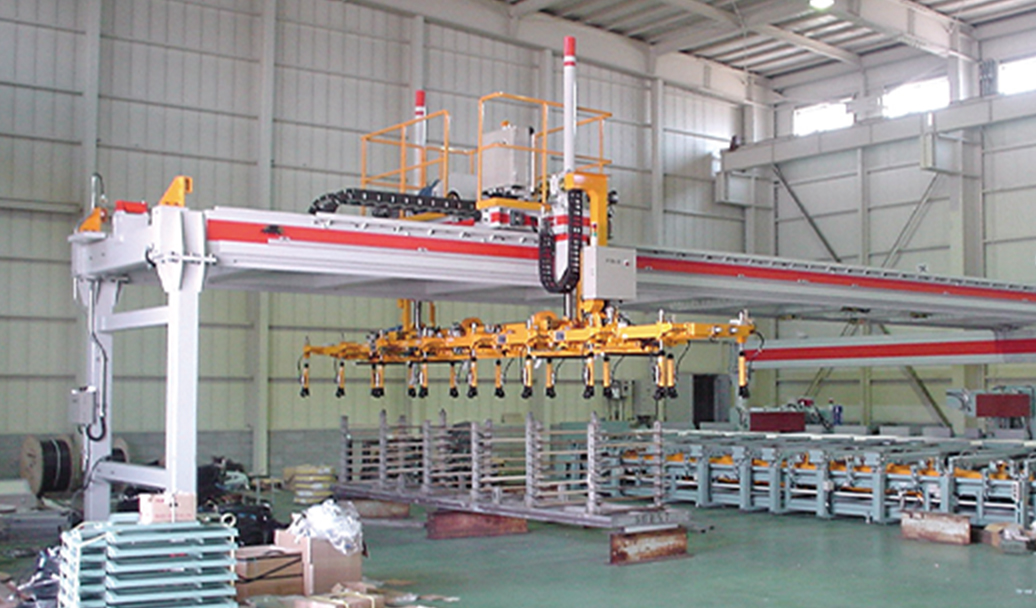 Automatic Stacking Systems
Devices for trouble-free, quick and secure stacking of measured and cut products onto the racks.
Normal stacking / Stair stacking
Transport load: Max. 200kg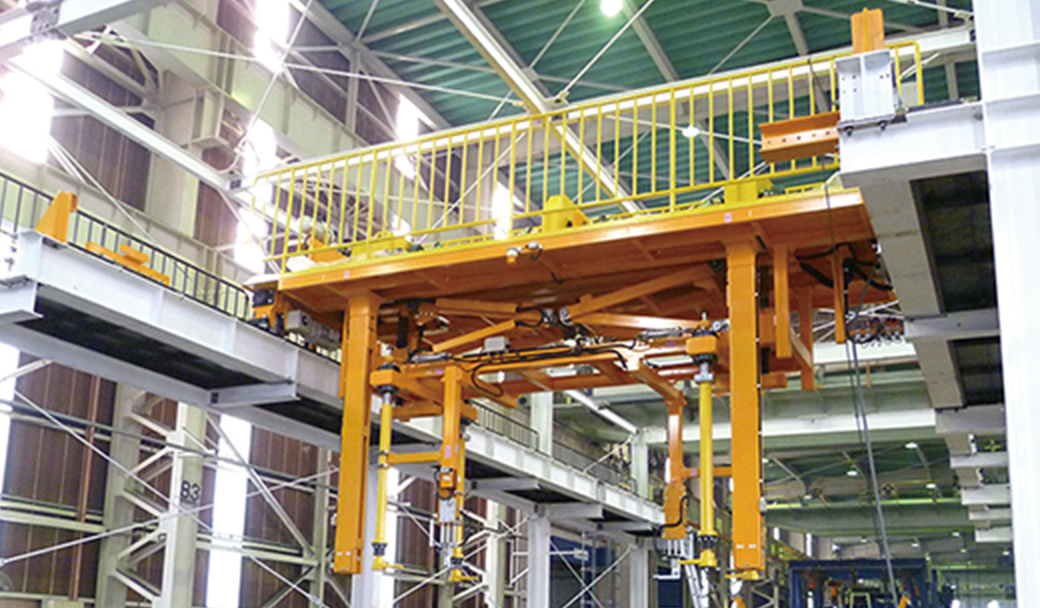 Conveyors
We perform the manufacturing of conveyors of various types according to the production line, and the design of entire transfer systems according to the customer's needs.
Rack conveyor
Rack stacker
Rack transfer device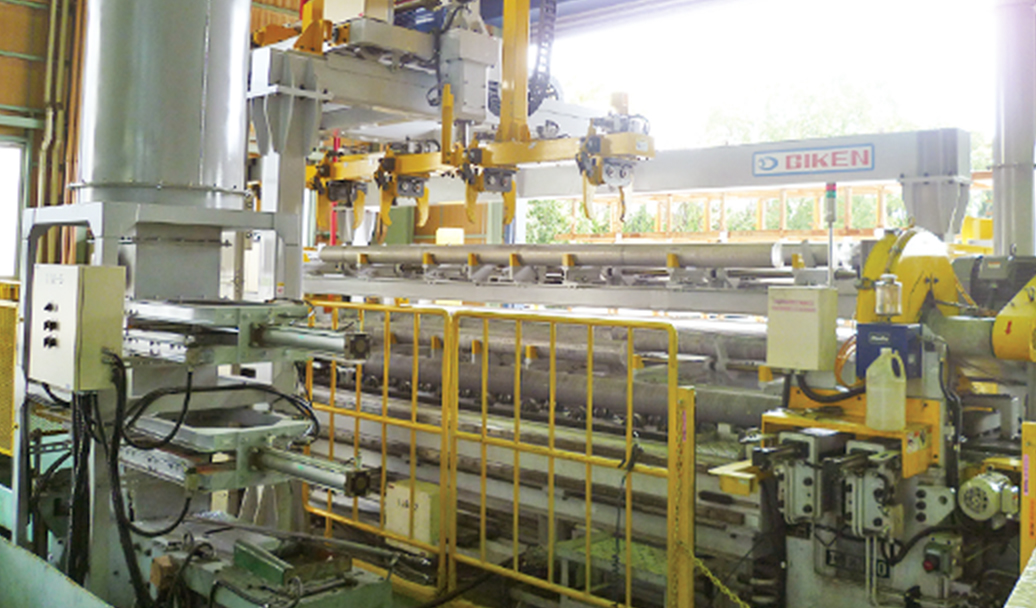 Billet Cutting Lines
Devices for cutting billets and returning long billets into the stocker, which can also handle materials of multiple types and in small quantities.
Stair stocker for billets
Billet supply device (Compatible with stair stockers)
Billet pusher device
Billet brushing device